Global Student Akshay John from Trivandrum has secured US$40000 SCHOLARSHIP to pursue his Bachelor of Computer Scince at prestegious University of Illinois-Chicago. "It was pure Global magic... My grades were not that great..But Global managed to secure me admission with scholarship.. and it was indeed a great surprise"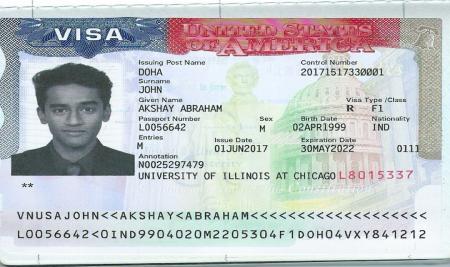 Global Education has launched its Facilitation center at TRIVANDRUM on June 01, 2017. This facilitation Centre will help students in Trivandrum region in terms of application process, IELTS training, Visa application process in coordination with our head office in Cochin. Also this center will also facilitate online video conferencing facilities with our senior counselors as well foreign university delegates visiting our Cochin office.
The office is centrally located in Printek Towers, Panavila Junction, Thycaud. (Tel. No: is 889 3000 700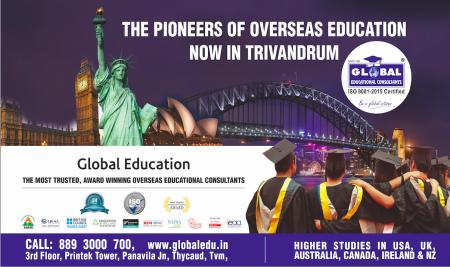 We are providing one to one career guidance to those students who are not confident about their career choice or whether they are completely unclear about their career choice.