Event Updates
Upcoming Education Events to feed your brain.
View All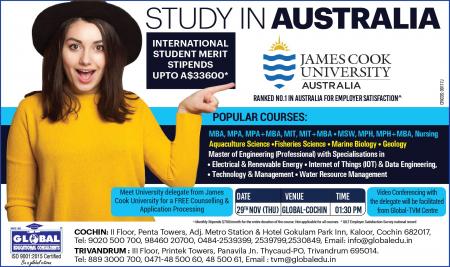 Study in Australia's No.1 University for Employer Satisfaction with Upto A$33600 Merit Stipend.  Meet JCU delegate from Australia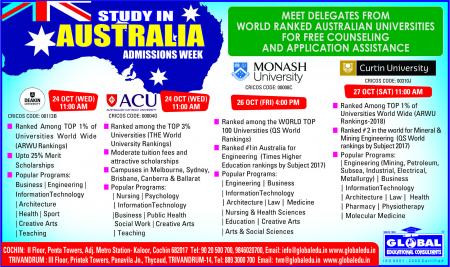 Meet Delegates from World Ranked Auatralian universities for FREE admission counseelling and Application assiatnace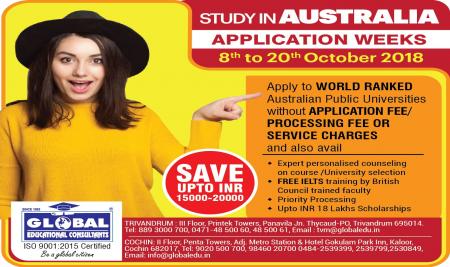 AUSTRALIA  Application Weeks -  Apply to WORLD RANKED Australian universities without application fees or any processing charges/services charges. Also avail
* Scholarships upt...
What People Say
How people said about Global Education Consultant.
One of the highest rated overseas educational consultants in india
150+ 5 STAR REVIEWS ON


Tobin Mathew
Student
"I had an Excellent experience! Got my visa without much efforts from my side. Global Educational Consultants took care of it all. Very friendly staff who are very much accessible and who were spontaneous in responding to my queries. "

Gins joseph
Student
"It was a wonderful experience from the global consultants, they helped me a lot on my study program in Australia. Global give me the right counseling, helped me to select a great university, and on my visa process. "

Ananthu Shaji
Student
"I would give a 5-star rating to Global Educational Consultants and will encourage all my friends and those who are reading this review to approach Global if you have plans to study aboard."
Subscribe now and receive weekly newsletter with educational materials, new courses, interesting posts, popular books and much more!